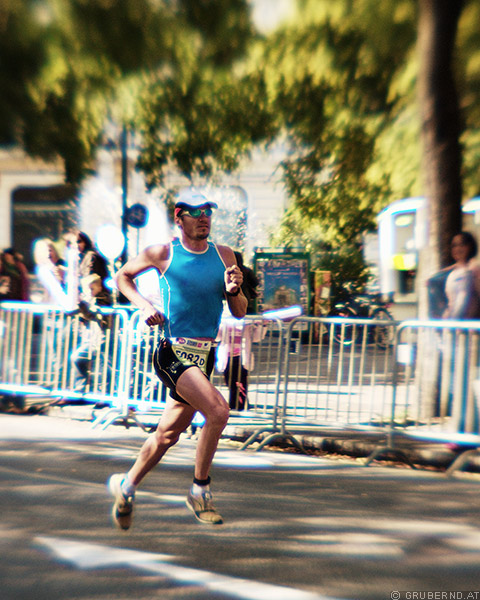 ignoring the arrow on the street, leaping the last meters towards the finish.
Graz Marathon in october 2007.
shot with my NakedLens.
no, thats not a postproduction effect. (1)
take a look at taojjbtcrf (2) for recent usage of the same optical principal in a feature film.
also well worth a look for all the beautiful light.
i wonder where one can see the four hour extended version.
wouldnt be boring at all i think.
but even the regular version is longer than it takes for top athletes
to complete the famous 42,195 kilometers.
(1) but some distracting logos from the shirt have been removed.
(2) the assassination of jesse james by the coward robert ford